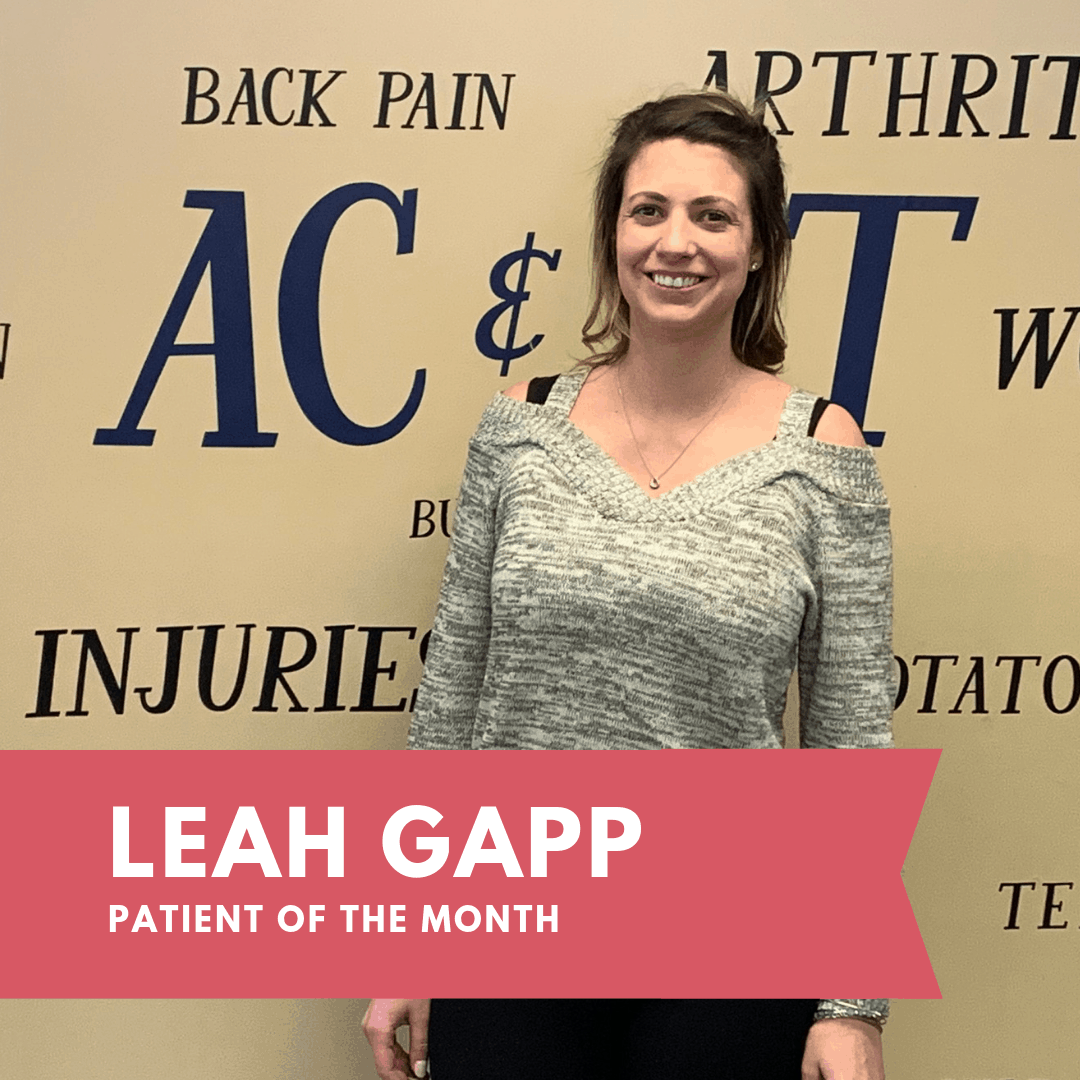 Tell us about yourself.
I was born and raised in Guilderland. I graduated from Guilderland High School, got my Bachelor's degree at Saint Rose, and my Master's at SUNY Albany. I still live in the area with my boyfriend, Josh, and cat.
What do you enjoy doing in your free time?
I enjoy exercising and lifting at the gym in my spare time. When I'm not at the gym, I love shopping and baking.
How has your experience at ACPT helped improve your quality of life?
I came to ACPT in November 2018 after a car accident and they have helped me TREMENDOUSLY. I've learned so much about my body and am improving every day. Thank you to all the staff for getting to know me and treating me like a friend – not just a number.
The content of this article was taken from a Patient Questionnaire. While not written verbatim, the content above relays the patient's sentiments.