Auto accidents can be devastating to more than just your car.
Even a minor collision can have a major impact on your body. At Albany Chiropractic and Physical Therapy, our experienced chiropractors and physical therapists are uniquely qualified to evaluate your injuries and provide relief from pain caused by a motor vehicle accident.
At our office, we have both chiropractors and physical therapists on hand to provide neck or back pain treatment to help you recover from your car accident. Whether you've been experiencing stiffness, whiplash-type symptoms, lower back pain, or even headaches, we can help you find auto accident pain relief.
Our Services
During your initial visit, we will perform a comprehensive examination to determine the root cause of your pain. This examination will also enable us to determine what type of treatment would be best for you.
Our next step is to create an individualized neck or back pain treatment plan, which we will change as needed throughout your recovery. This way, we can ensure that your body continues to receive the treatment it needs at the appropriate time, and that you are receiving the best care we have to offer.
Through regular visits and completion of at-home exercises, the pain stemming from your auto accident will start to decrease, and you will be able to enjoy life more fully.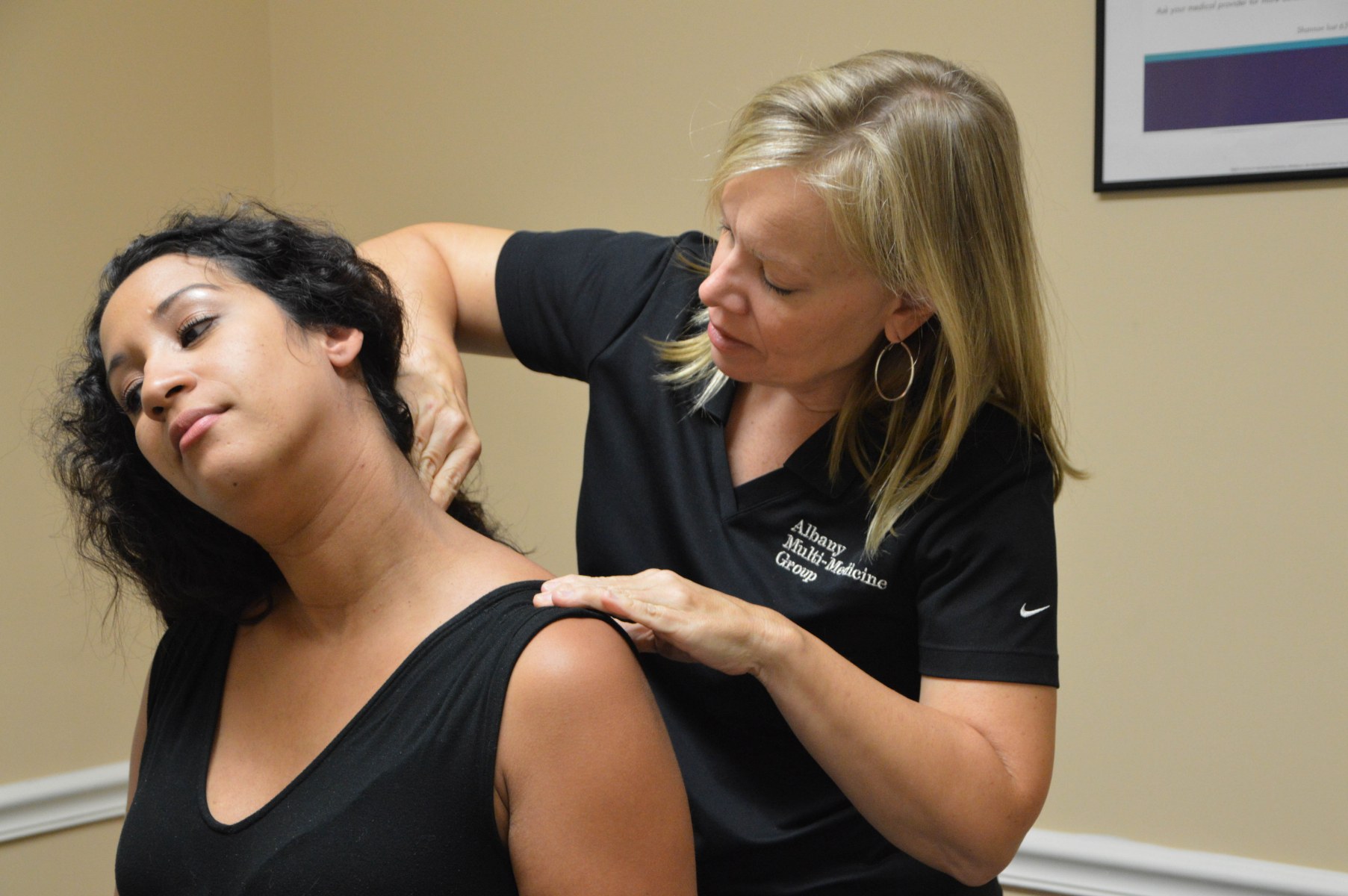 If you are looking for auto accident pain relief in Colonie, NY and surrounding areas, call ACPT at (518) 869-3884 or contact us to schedule your first appointment.